What We Do
We are trained to work with a variety of hearing aid styles from different manufacturers, and we regularly attend seminars and continuing education courses. This way, we stay up-to-date on the latest hearing technology and the best ways to serve our patients.
We offer the finest hearing care available featuring:
Audiologic Evaluation
Hearing Aid Evaluation and Dispensing
Hearing Aid Adjustment and Servicing
Custom Ear Protection
Assistive Listening Devices
Verification with Real Ear Measures
Cerumen (Wax) Management
Repair and Maintenance
In order to meet your individual needs, we may refer you for medical treatment or recommend hearing aids or other assistive listening devices, if necessary. We dispense a wide range of hearing technology, including the latest models to suit most every hearing loss, hearing need, lifestyle and budget. Hearing loss prevention and hearing protection are key components of our care. We are often in regular communication with family members because we understand how hearing loss impacts more than just the patient. Family is encouraged to accompany patients to appointments.
About Rural Audiology Services
Rural Audiology Services was started in 1985 by Dr. Gary Glascoe and his wife, Christine. They owned and grew the business for 16 years before they sold it to Becky and Andy in 2001. Gary was diagnosed with cancer and died shortly after his decision to sell his practice. The care and compassion that Gary showed his patients was exemplary. His Christian heart was evident in everything he did. Chris worked with Becky for six years following the sale of the practice to make the transition smooth. It was obvious Gary wasn't the only reason for the success of the business. Chris did all the "behind the scenes" work that kept the business working and was a blessing to a new business owner. She retired in 2007.
Rural Audiology Services, Inc. (RAS) is currently owned by Becky and Andy Franz. For over 30 years, the practice has been providing Waupaca and neighboring communities with comprehensive hearing care services. These services include hearing evaluations, hearing loss rehabilitation, education and counseling. Our goal is to improve the lives of people with hearing loss through better hearing and quality hearing care services.
Seeing patients in a rural community has too many advantages to mention! Patients are always friendly and open. They often know each other and are quick to refer a friend. Often times, receptionists have known patients their whole lives! Even the ride to work has advantages—showing off beautiful Central Wisconsin landscape. One can't help but feel blessed.
Award Winning
We are proud to announce that our audiologist, Becky Franz, has received a third Award for Continuing Education (ACE) from the American Speech-Language-Hearing Association. This award is given to those who continue to learn throughout their professional career and always strive to improve and maintain their current set of skills.
At Rural Audiology Services, we are dedicated to providing our patients with the best hearing healthcare possible. With a dedicated staff, we can stay up-to-date on the latest advancements in hearing technology and continue to offer you premier services.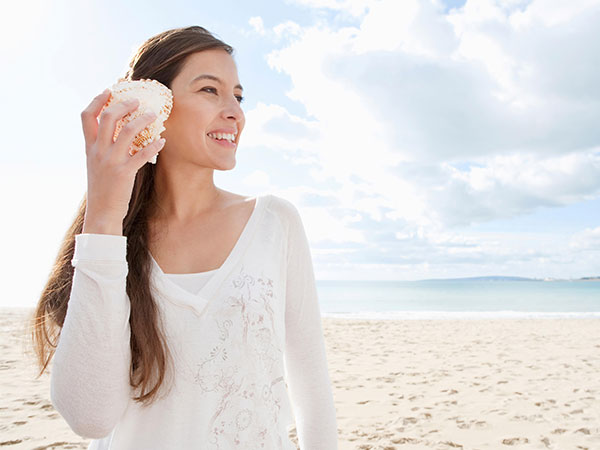 "Anyone who has ears ought to hear"
Your First Visit
What should I bring to my appointment?
Here is a list of what you will need when you visit our office.
Family member or loved one to assist in making decisions and discuss your hearing history
Referral from your primary care physician
Current insurance cards
Photo identification
Current list of medications including dosages
Medical records related to current condition
List of health conditions, surgeries and/or procedures
Payment for services, including co-payments if required
Financing Information
We accept the following insurances:
United Health Care
Network Health
Humana
Medicare
Medicaid/Forward
BC/BS
Security Health Plan WEA
... and many more, check with your plan!
Credit Cards
We are happy to accept the following credit cards on balances over $100:
Mastercard
Visa
American Express
Discover
AllWell by Allegro Credit
Helpful Links
We invite you to learn more about the world of hearing health and beyond via any of the following: